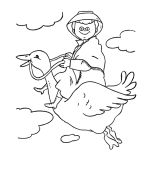 Wow ! We are sorry that you got this page !
But thats OK ....We have a SEARCH Function on this page in the upper right hand side so that you can perform custom searches for the content you are looking for ! TRY IT NOW !
Or... You could just use the MENU ...in the right column !
If you came here from another site, then they most likely need to update their internal links. You are welcome to let them know that you appreciate their linking to Bluebonkers, ... and that they need to fix their link !! ... smile !
BUT Wait,...Don't You Dare you click away.... remember to set BlueBonkers as a "Favorite" so you won't have any problem coming back here in the future!